Venturist Online services
We are pleased to present our new online services
Help organizations address immediate opportunities and challenges
Develop full grand strategies for existing companies or start-up
Refine grand strategies in light of what may be considered seismic events
Develop "reopening" plans
Help teams work a variety of projects
Attend the online version of the physical Prometheus Academy (although unfortunately without the dinners and other refreshments)
Message from Venturist founder and president, John Warden
At some point—hopefully soon–the world will certainly return to relative normalcy but I suspect that we have discovered that we can do a lot of things online or remotely and will continue to use many of these approaches even when travel and in-person meetings come back into use. Thus, our new online programs.
In challenging times, we all have a tendency to focus on tactics and overlook strategy but it is in such times that strategy becomes even more important—to ensure that we address burning tactical issues without creating unneeded longer term problems and to prepare ourselves for the opportunities that will follow the current disturbances. The Prometheus Strategy Process is invaluable for both.
John Warden
April 2020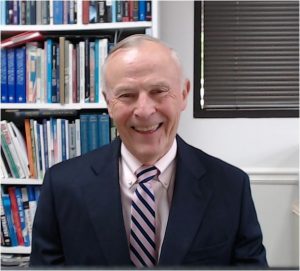 John Warden
President and Founder
Venturist, Inc.
how we do it
Our strategy programs have always been based on use of the Prometheus Process and have involved appropriate education followed by development of strategic solutions. For the latter, we depended on physical groups of people building strategy through the use of Post It notes (yellow stickies) placed on the relevant Prometheus templates. For the education element, we are doing presentations using Zoom (or other teleconferencing solutions if desired) and for a surprisingly good approximation to physical templates and stickies, we are using Trello which enables good interactivity and participation.
pricing
Half or less the price of our in-person, physical programs.
WHAT'S NEXT
Don't delay!
Call now to schedule a call with
John Warden to discuss your requirements and see how Venturist's Online Prometheus
processes might help you deal with the alligators while staying focused on the strategic objectives.
334-272-9800