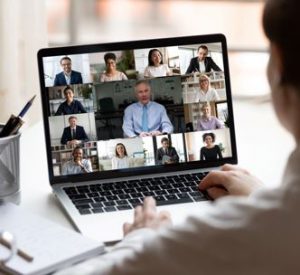 Schedule Today!
---
the virtual Prometheus academy
Strategy is the single-most important component of success for an organization. The Prometheus Academy is a five-day intensive seminar designed for leadership and management team members from organizations committed to developing and executing winning business and product strategies.
the virtual academy outline
The Virtual Academy is an intimate program for 1 to six people. It is a twenty-hour, five-day intensive program led personally by John Warden. Options range from five consecutive days such as Monday through Friday to one session per week for five weeks. You decide!
By the end of the program, participants have a working understanding of theory and practice alike.
who should attend
CEOs, executive and senior vice presidents, executive directors, directors, senior managers, division managers, project leaders, high performance teams, business owners, and those who want to prepare themselves for strategic leadership roles.
academy curriculum
At the Academy, participants learn and apply the Prometheus Process–a unique, holistic, start-to-finish strategic planning and execution methodology.
Scope the Environment: How to think about an organization's operating environments.
Design the Future: How to build and measure high resolution pictures of the future an organization desires and how to craft the rules of behavior that will be an integral part of realizing the Future Picture.
Target for Success: How to understand your organization and markets in system terms in order to find the key Centers of Gravity (the leverage points) that will provide the most return on capital and personal energy investments.
Campaigning to Win: How to execute strategic plans based on parallel operations concepts in order to overcome system resistance and produce the highest possible probability of success at the least possible cost.
Finish with Finesse: How to craft exit points and exit plans to preserve gains and minimize penalties for ventures that do not proceed as conceived.
Cardinal Rules: How to use a handful of strategic principles to increase the probability of success in planning and execution.
Open Planning: How to capitalize on the intelligence and energy of the organization's own people to create and execute winning business and product strategies in collaborative environments and how to use a strategic vocabulary to align people at all levels of the organization.
Red Teaming: How to find and overcome problems and obstacles before they occur.
included materials
One Year Subscription to The Venturist®Prometheus Video Strategy Program (23 substantive and 24 "how to" videos).
Includes the following digital Prometheus literature:
Winning In FastTime
The CEO and Leader's Handbook: Introducing the Prometheus Process
Planning Methodology
The Guide to Strategic Planning and Execution: Using the Prometheus Process
All Facilitation Templates and Laminates

Sent after registration and when shipping address provided

Winning In FastTime
The CEO and Leader's Handbook: Introducing the Prometheus Process

Sent After Course Completion

Prometheus Process Academy Presentations
Certificate of Completion
Case Study Strategy
Graduation Photos
Agenda: Will Be Provided Well in Advance of Classes
the course
Classes take place Monday through Friday whether done consecutively or spread over a five-week period
Classes (whether consecutive or spread) begin at 8 AM CDT and end at noon (Note: If all attendees in a class so desire, start times can range from 7 AM to 10 AM CDT)
the cost
(Includes one year subscription to the Venturist®Prometheus Video Strategy Program for each student)
1-3 Students: $6,750
4 Students: $9,000
5 Students: $11,250
6 Students: $13,500